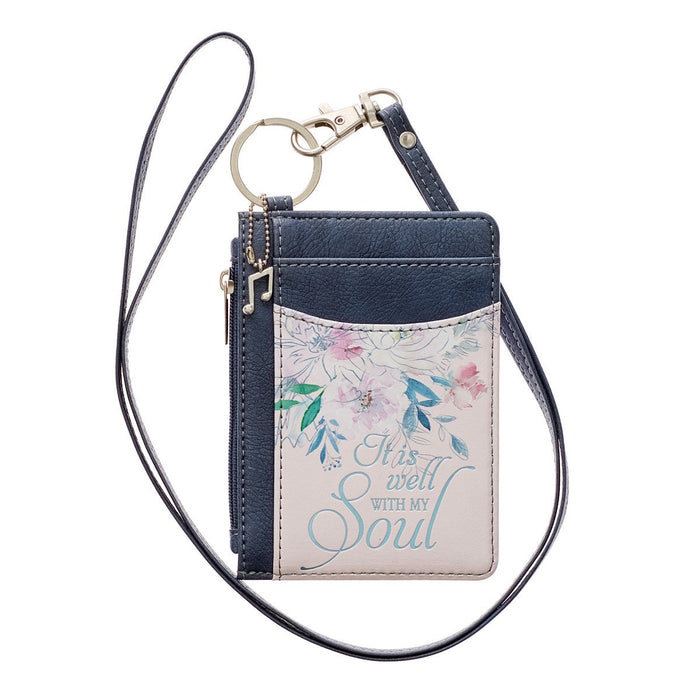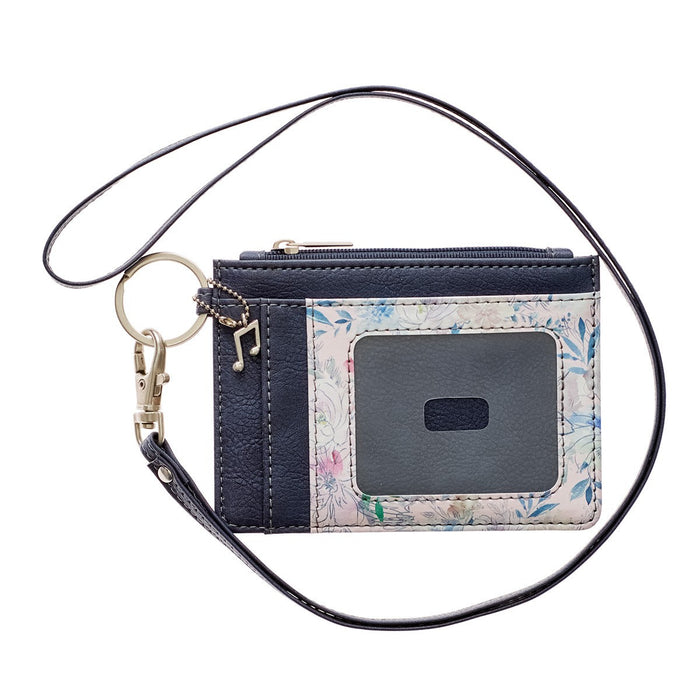 Well With My Soul Soft Pink and Blue Faux Leather ID Card Holder
by St. Patrick's Gifts & Books
With its peace-filling message, the Well With My Soul Hymn Soft Pink and Blue  Faux Leather ID Card Holder will be your prompt throughout the day that your peace does not come from this world but that it is a heavenly gift from the Father.
Blue-toned gray faux leather constructs the rest of the body, as well as the detachable strap.
This ID pocket comes with several handy compartments: 3 credit card slots, 2 multi-purpose slip pockets, and a clear ID window—so that you keep all your cards, receipts, and cash organized. The fabric-lined zippered pocket is perfect for stashing loose change or coupons. A silver split ring connects the detachable strap and features an attached silver music note charm.
Watercolor floral design on pink pearlized panel 
Blueish gray faux leather body 
ID card holder
Topstitching along edges
Fabric-lined zip pocket
Clear ID-widow pocket
3 credit card slots
2 multi-purpose pockets
Silver split ring hardware
Silver metal music note charm
Detachable 18" strap
Wipe with damp cloth to clean
Packaged in self-seal bag
Size: 3.5" x 4.8" x 0.4" (89 x 122 x 10mm)