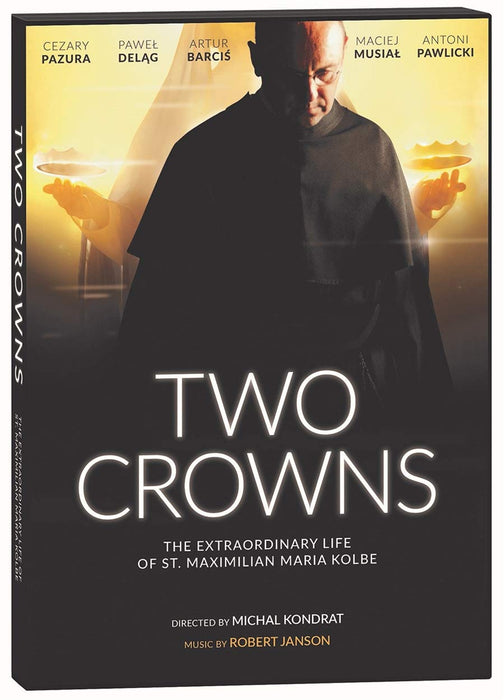 Two Crowns: The Extraordinary Life of St. Maximilian Maria Kolbe (2017) DVD
by St. Patrick's Gifts & Books
Two Crowns is the first movie featuring the so far unknown, common facts from the life of Father Maximilian Kolbe, from his childhood up to the heroic decision to sacrifice his own life for a co-prisoner at Auschwitz.
The documentary was prepared in Poland, Japan and Italy.
The fiction part of the movie presents great Polish actors and actresses: Adam Woronowicz, Cezary Pazura, Artur Barciś, Maciej Musiał, Antoni Pawlicki, Dominika Figurska, Sławomir Orzechowski, and others.
The documentary presents the statements of experts in the life of Father Maximilian: priests and laymen, i.a. Kazimierz Piechowski, who met Father Maximilian during his time at the camp, and the words he told him transformed him and directed spiritually his whole life.
Duration: 90 minutes
Language: Polish w/ English subtitles