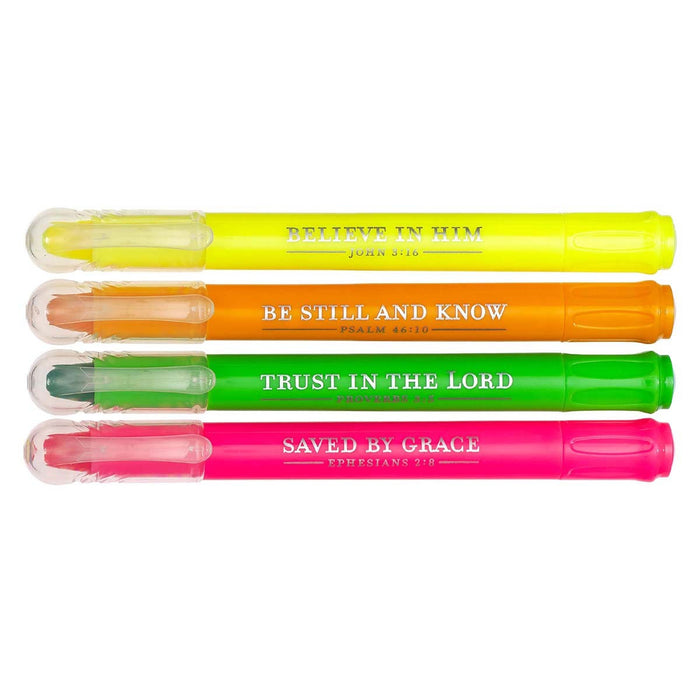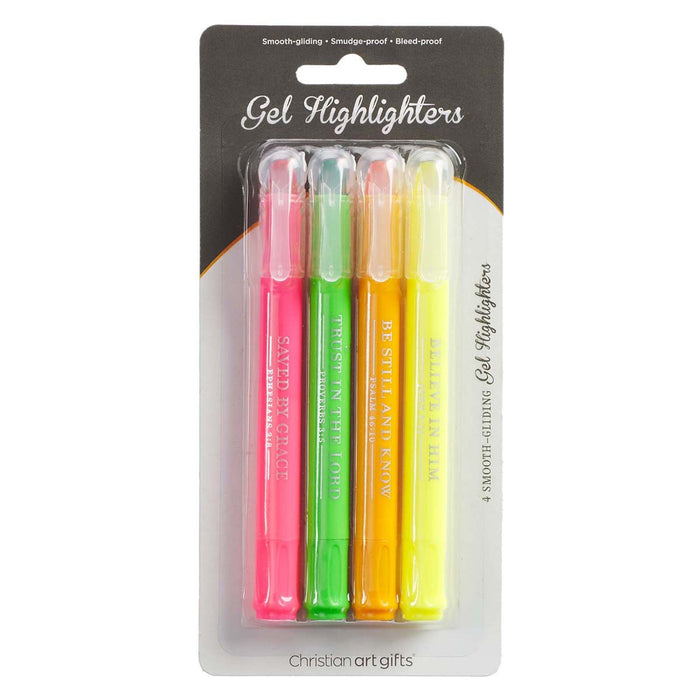 Twist and Glide 4 Piece Highlighter Set
by St. Patrick's Gifts & Books
The Twist & Glide Highlighter Set will make you wonder how you ever got your studying done before! 

Do you wish for a highlighter that clearly demarcates relevant material? Would you like more than a pen that bleeds ink and leaves a ridge on the backside of the paper? With effortless gliding action and vibrant color that doesn't interfere with the print, these highlighters are sure to become a favorite Bible study tool.
The highlighter set contains four bright colors - pink, orange, yellow, & green - allowing you to color-code to your heart's content! As an encouragement, a different verse is printed on the barrel of each of the four colors.
Yellow
Believe in Him 
John 3:16
Orange
Be Still and Know
Psalm 46:10
Green
Trust in the Lord 
Proverbs 3:5
Pink
Saved by Grace 
Ephesians 2:8
This handy highlighter set is perfect for use at school, church, Bible study, or merely highlighting parts of a book or magazine you want to remember.