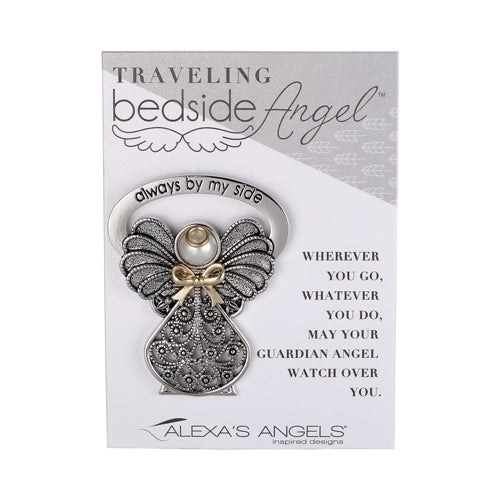 Traveling Bedside Angel
by St. Patrick's Gifts & Books
Wherever you go, whatever you do, may your guardian angel watch over you.
These small Angels watch over you and your loved ones both near and far. They are perfect for at home, but also small enough to travel wherever you may go.
2.5" H
Crafted of Rhodium/18K Gold-Plate and faux Pearl accents.