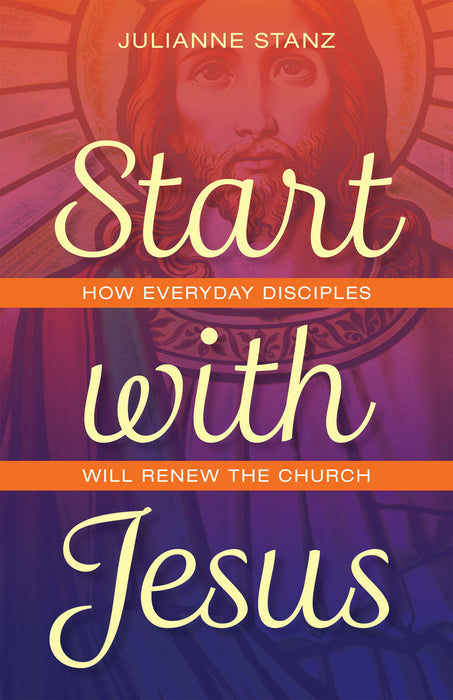 Start With Jesus: How Everyday Disciples Will Renew the Church by Julianne Stanz
by St. Patrick's Gifts & Books
Take a moment and ask yourself: does every activity in my parish point more deeply to Jesus?
Julianne Stanz wants to help you and your parish community make sure the answer to this question is a resounding, "Yes!" Serving parishes in her diocese as the Director of New Evangelization, Stanz has recognized a practical and motivational way to restructure a parish's mission - start with Jesus.
Start with Jesus is a book about people, process, and culture, rather than an emphasis on quick fixes or unsustainable efforts. She aims to help regular people be transformed from the inside out by growing in relationship with Jesus Christ through individual and group experiences, thus transforming our parish communities.
Start with Jesus will be an essential resource for decision-makers and thought-leaders in parishes, but its true strength lies in its value for the countless Catholics longing for peace, healing, and hope in the context of our parish communities. It will be an inspiration to Catholics who come to Mass each week, parents trying to instill the faith in their children, leaders searching for an effective and sustainable approach to parish renewal, and to all who are curious about developing a relationship with Jesus. ​
162 pages; Paperback