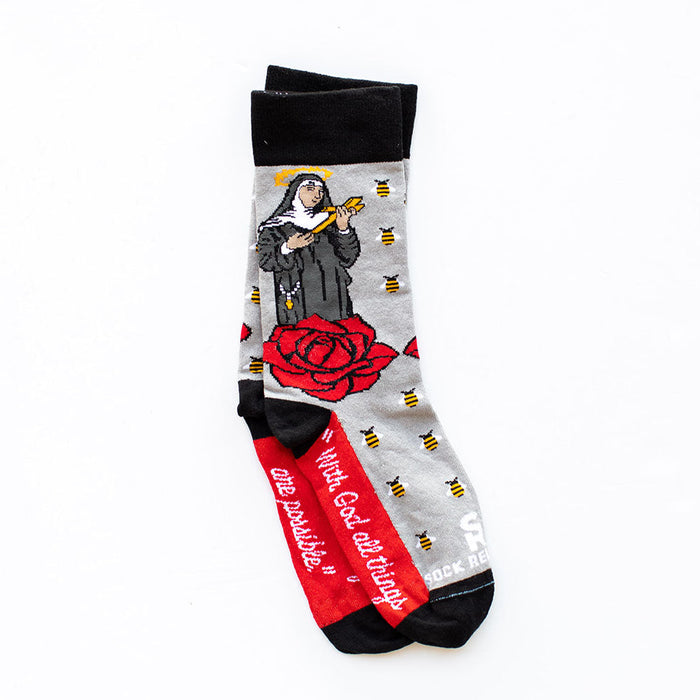 Sock Religious St. Rita Socks
by St. Patrick's Gifts & Books
Born in Italy in 1381, St. Rita was believed to be destined for a life of virtue when, after her baptism, a swarm of bees surrounded her crib and peacefully flew in and out of her mouth.
At 36 she became widowed and entered the monastery where she grew in devotion to the Passion of Christ. One day in prayer she requested, "Please let me suffer like you, Divine Savior." It was after that prayer that a thorn from Christ's crown pierced her forehead deeply and remained there.
At her death she asked her cousin for a single rose from her family's garden. As it was January, it seemed an impossible task, but approaching the garden, she found a single blooming red rose.
Throughout Rita's life, she was in communication with saints who had gone before her, a strong reminder that intercessory prayer brings communion and friendship along our journeys.  Enduring difficult emotional and physical hardships, she was still known to say, "With God, all things are possible."

Be a part of the BUZZ! Add these socks to your collection.