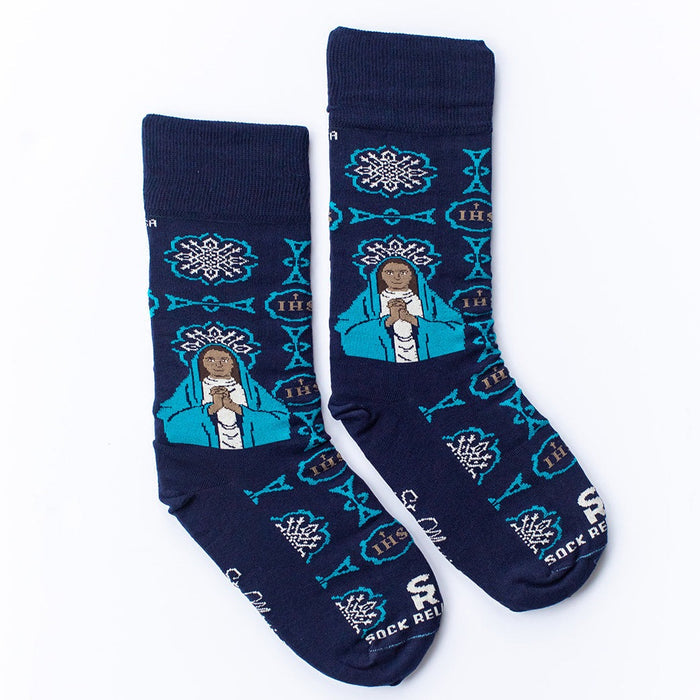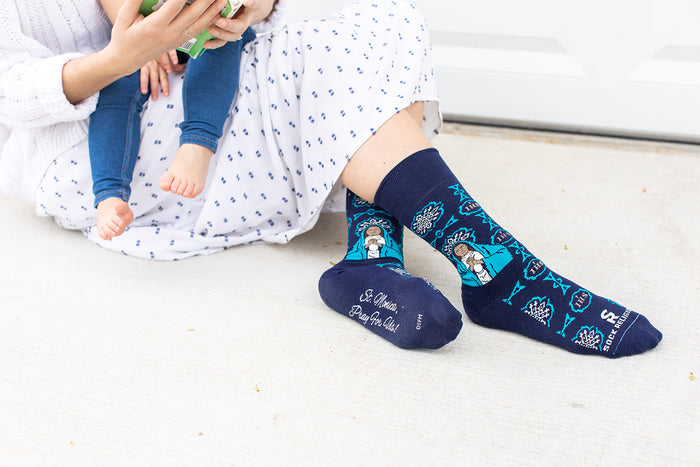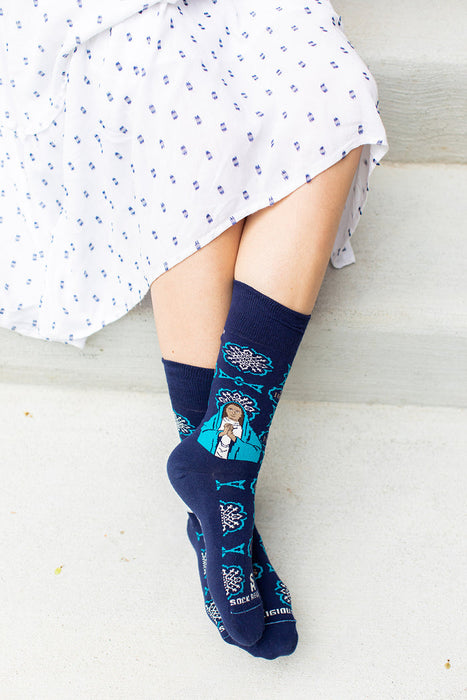 Sock Religious St. Monica Socks
by St. Patrick's Gifts & Books
Born in modern day Algeria, St. Monica was married off at an early age to an abusive pagan husband. Together, they bore three sons, one of which was to become St. Augustine of Hippo. However, Augustine was not always the faithful Catholic we now see him as. Both he and Monica's husband caused her immense strife and she spent most of her life praying for them. After incredible patience her prayers were answered and they both joined the Church. Our sock design pays homage to St. Monica's heritage by replicating the colors and patterns of traditional Alagerian textiles while also paying tribute to her faith. You will also see IHS incorporated throughout to represent her faith and connection to Christ.
The Largest Catholic Sock Company… probably. 

Tens of thousands of people are already wearing our socks.

These socks are sure to be a conversation starter and evangelization opportunity.

Our socks make great Catholic gifts for all occasions: First Communion, Confirmation, Ordination, Wedding, Christmas Presents, Easter Baskets, Graduation.

Proudly made in the USA by our team in Indianapolis, IN.

Each sock's essential stitches represent the Holy Family: Tan around the inside of the cuff, representing St. Joseph as head and protector of the Holy Family. Blue (outside) and white (inside) representing Mary and Jesus stitched across the toe of every sock. 

A portion of production goes to make socks for our brothers and sisters experiencing homelessness in Indianapolis, IN.