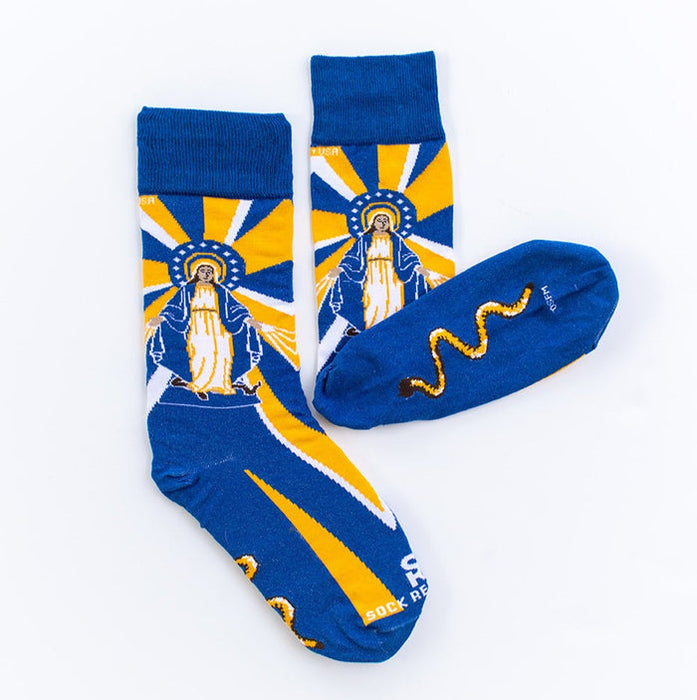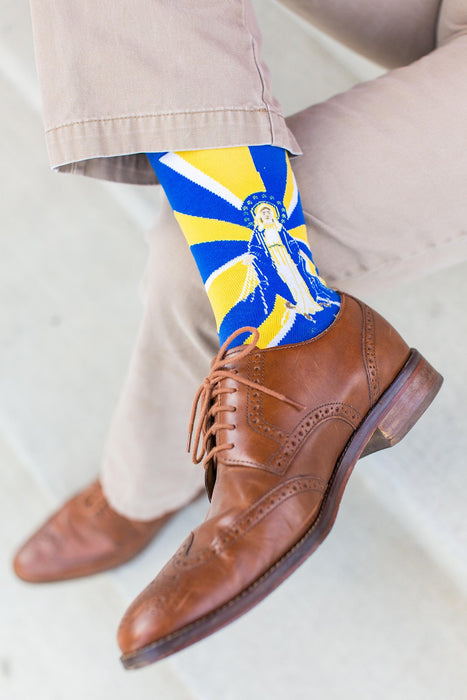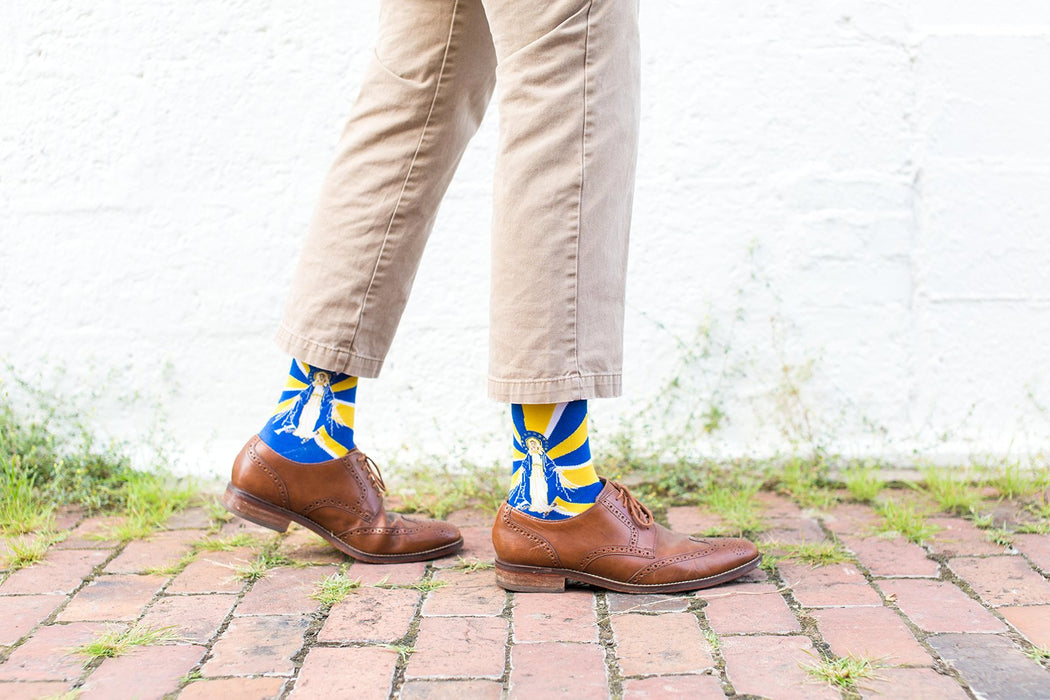 Sock Religious Our Lady of Grace Socks
by St. Patrick's Gifts & Books
Our Lady of Grace is one of the most well known images of Mary, so Sock Religious has delivered us this great item! Take Our Lady with you wherever you go.
The Largest Catholic Sock Company… probably. 
Tens of thousands of people are already wearing our socks.
These socks are sure to be a conversation starter and evangelization opportunity.
Our socks make great Catholic gifts for all occasions: First Communion, Confirmation, Ordination, Wedding, Christmas Presents, Easter Baskets, Graduation.