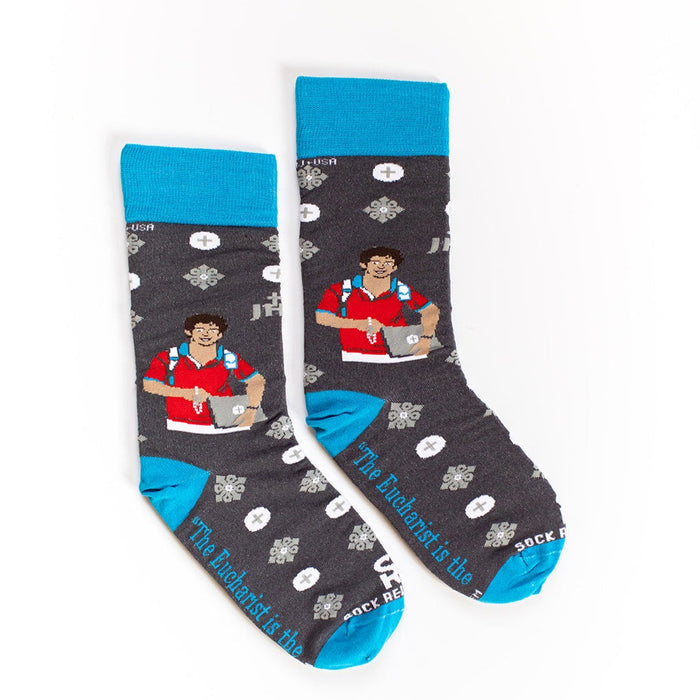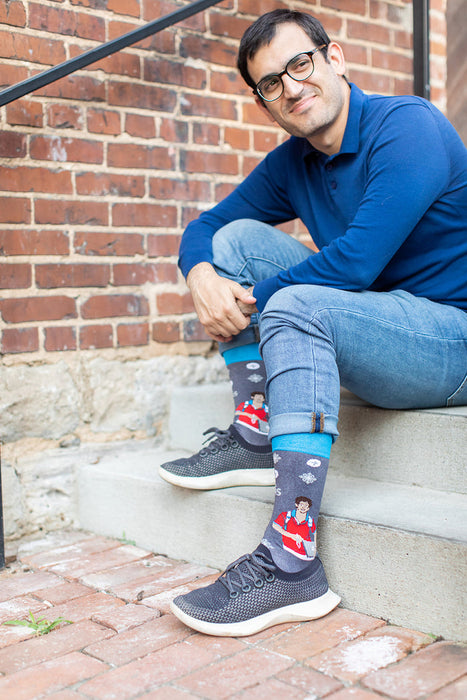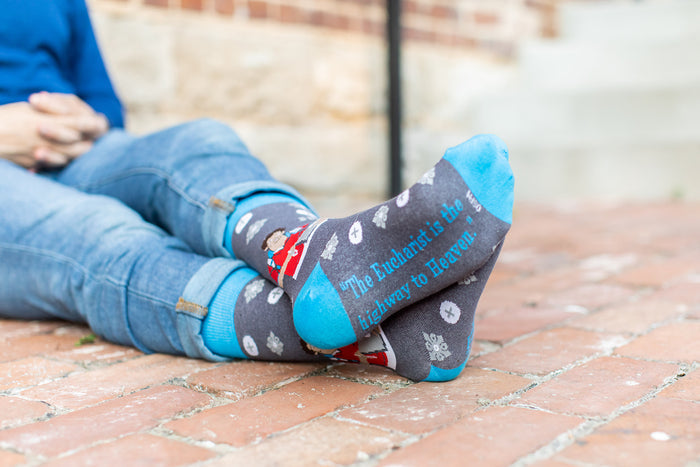 Sock Religious Bl. Carlo Acutis Eucharist Socks
by St. Patrick's Gifts & Books
Bl. Carlo Acutis was an Italian teenager born in 1991 who was known for his deep Catholic faith and his passion for computer programming. He devoted much of his short life to spreading the message of the Eucharist through his many acts of charity and through his website, which he designed himself. Carlo was diagnosed with leukemia at age 15 and offered his sufferings up to God, continuing to attend Mass and pray until his death in 2006. He was beatified by the Catholic Church in 2020 and is considered a model of holiness for young people today. Our sock pattern displays his love of the Eucharist and technology by incorporating both the Eucharistic wafer and a design element that is featured on the background of his website.
The Largest Catholic Sock Company… probably. 

Tens of thousands of people are already wearing our socks.

These socks are sure to be a conversation starter and evangelization opportunity.

Our socks make great Catholic gifts for all occasions: First Communion, Confirmation, Ordination, Wedding, Christmas Presents, Easter Baskets, Graduation.

Proudly made in the USA by our team in Indianapolis, IN.

Each sock's essential stitches represent the Holy Family: Tan around the inside of the cuff, representing St. Joseph as head and protector of the Holy Family. Blue (outside) and white (inside) representing Mary and Jesus stitched across the toe of every sock. 

A portion of production goes to make socks for our brothers and sisters experiencing homelessness in Indianapolis, IN.