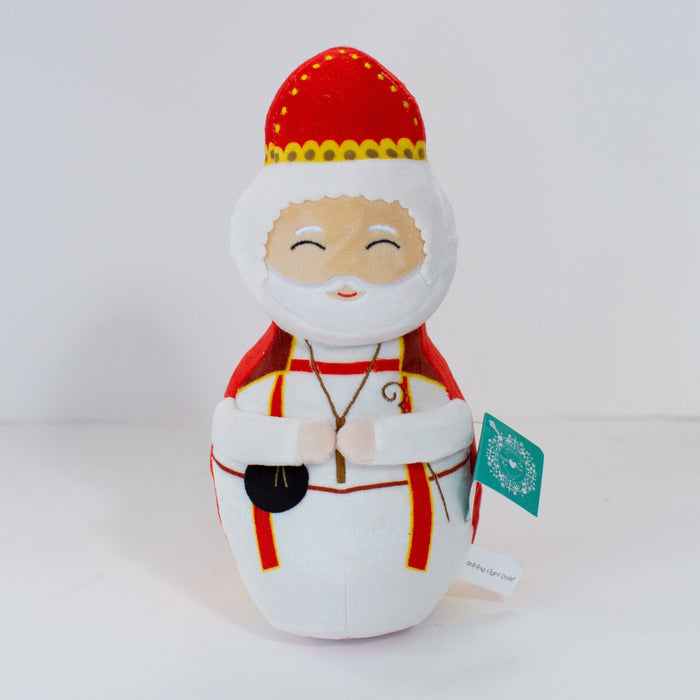 Shining Light St. Nicholas Plush Doll
by St. Patrick's Gifts & Books
St. Nicholas, the real Santa Claus! St. Nicholas was a generous hearted bishop that felt sad for the poor unwed girls in his parish that could not afford to get married (they didn't have the money for a dowry).  So St. Nicholas would throw little sacks of gold coins in their windows at night!  These gifts changed their lives, and our tradition of gift giving at night was born! The perfect Saint for Christmas, but also a great role model for charity year round!
Gorgeous embroidery details and custom fabrics make this piece even more of a treasure.  St. Nicholas is dressed as a bishop in the traditional red and white.

St. Nicholas comes tagged with feast day and patronage information, ready for gifting (if you can manage to let her go!)     
Plush material is surface washable. 
Each doll made lovingly by hand. Due to the handmade nature of this doll some slight variation may occur. Plush dolls range in height from 9-12 inches depending on style.