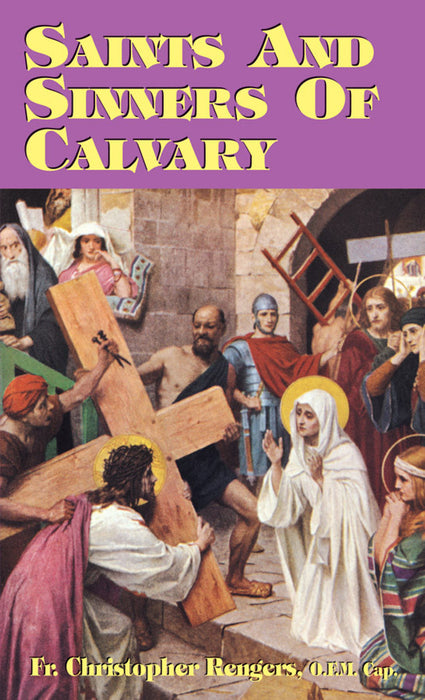 Saints and Sinners of Calvary by Fr. Christopher Rengers, OFM Cap.
by St. Patrick's Gifts & Books
Nothing connected with the Passion and Death of Christ was purely accidental. And although Our Savior was unquestionably the central figure of Calvary, many other persons—by God's Providence—took part in the living drama of the first Good Friday.
In Saints and Sinners of Calvary, Fr. Christopher Rengers draws from Scripture, history, and early Christian traditions to complete our knowledge of these events and of the persons who took part in them. Contained within are the sobering stories of:
Herod Antipas and his execution of St. John the Baptist,
The Sanhedrin's plans against Our Lord, and
Pontius Pilate's internal compromise that led him to condemn the Savior of the world to crucifixion.
On the other hand, the great "repenters"—St. Peter and St. Mary Magdalen—bring a message of great encouragement and hope to all who have ever betrayed Our Lord by sin.
To read this book is to understand better the historical events upon which the Catholic Faith is founded and the influence these great events hold for every person today. Do not forego this opportunity to grow closer to Our Lord through meditation on the very acts that gave us new life.
144 pages; Paperback