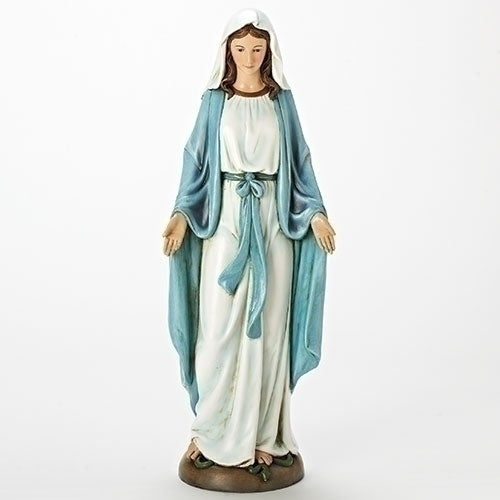 Our Lady of Grace statue 18.25"
by St. Patrick's Gifts & Books
This beautifully hand-painted stone crushed statue depicts the Blessed Mother, Our Lady of Grace. At the base of the statue she is standing atop the earth crushing the devil in the form of a serpent. Her flowing garments are beautifully sculptured with the traditional colors of white and blue. With fine attention to detail the garment is finely trimmed with a gold finish. Unlike many statues of Our Lady of Grace, she is depicted with her eyes opened, which creates a loving gaze. This statue would make a great addition to any location within your home, school or office.

Dimensions: 18.25"H x 7"W x 5"D. Weight is approximately 8 lbs.