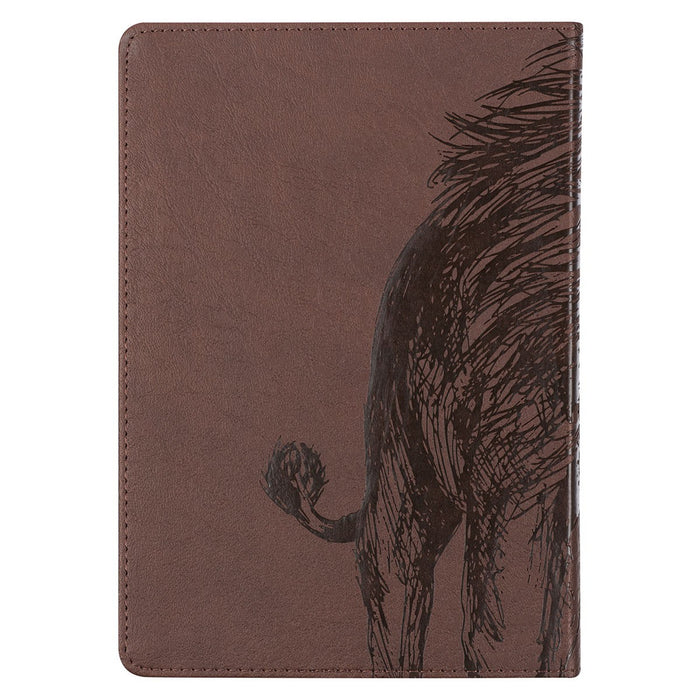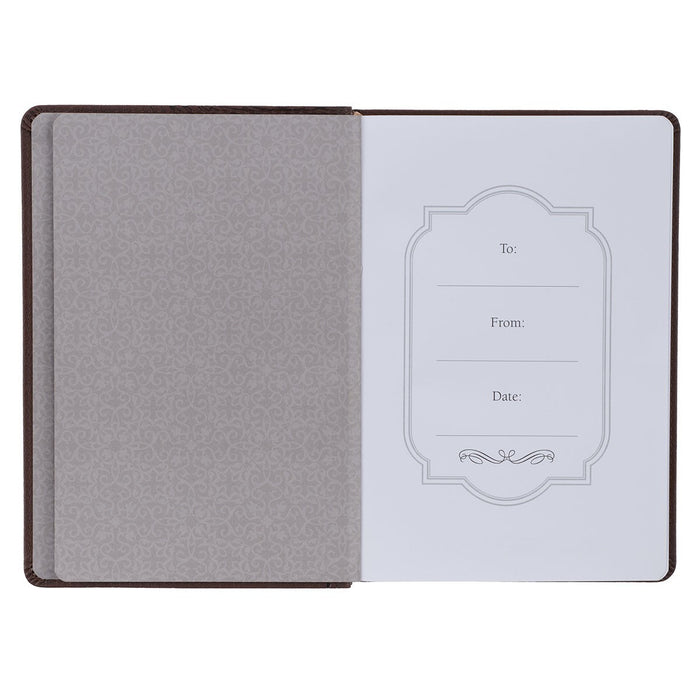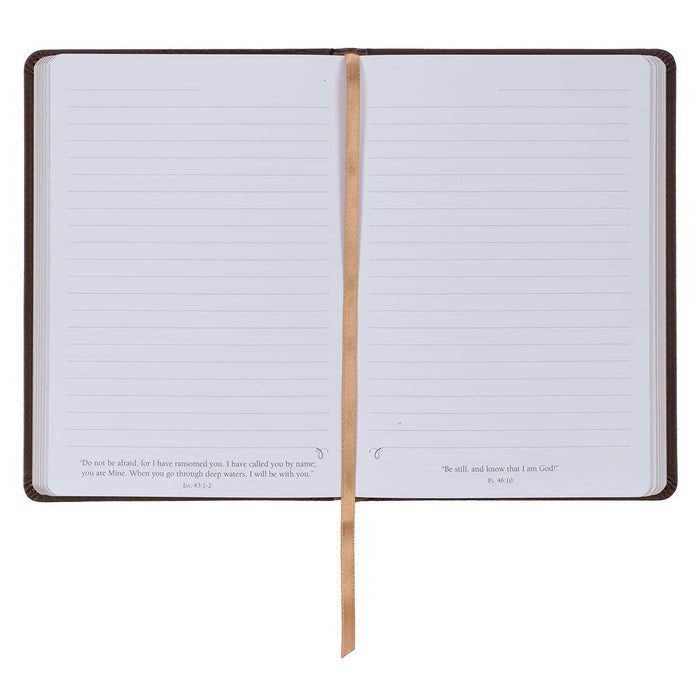 My Strength & My Defense Classic Journal
by St. Patrick's Gifts & Books
The My Strength & My Defense Classic Journal makes a bold statement on the source of our strength: the lion of Judah! This brown flexcover journal is an excellent gift for men and women of all ages. The artistic design has universal appeal, and the quality is second to none. The lion elicits a sense of power, courage, boldness, and authority, kingly characteristics associated with a lion.
A brown satin ribbon marker will mark your journaling page so that you can easily locate it, and the pages are gilt-edged in gold for an extra touch of regal luster. The ideal thickness of this journal's 366 lined pages minimizes the potential for bleedthrough from ink and ballpoint pens. A Scripture at the bottom of every page can be used for a journal or prayer prompt. The journal includes a presentation page for gift-giving.
The stunning My Strength & My Defense Classic Journal is a fabulous gift for any person on your gift list. It would be appropriate for any occasion such as birthdays, Christmas, or just to let a friend or loved one know you appreciate them. 

Heat debossed lion design 
Brown faux leather 
Flexcover 
Gilt-edged pages 
Ribbon marker 
Thick paper minimizes bleedthrough 
336 lined pages 
Scripture on each page 
Size: 8.6" x 6.1" x 0.9"