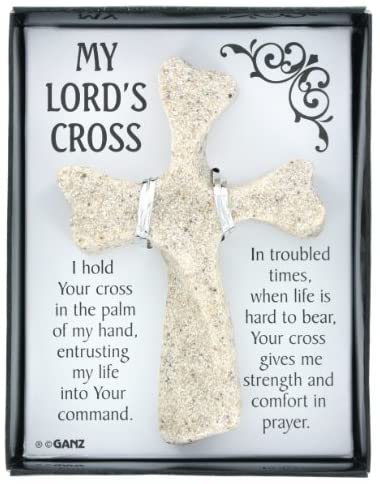 My Lord's Cross Palm Cross
by St. Patrick's Gifts & Books
A perfect gift for those struggling emotionally, physically, and spiritually. 
Stone design cross measures 5.4 x 4.4 x 1 inches
Sentiment: I hold Your cross in the palm of my hand, entrusting my life into your command. In troubled times, when life is hard to bear, Your cross gives me strength and comfort in prayer.
Comes in gift-box shown