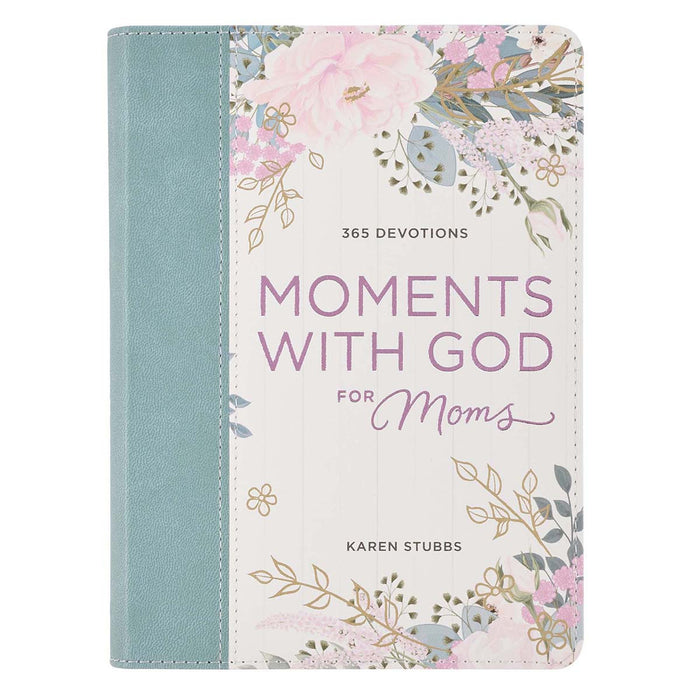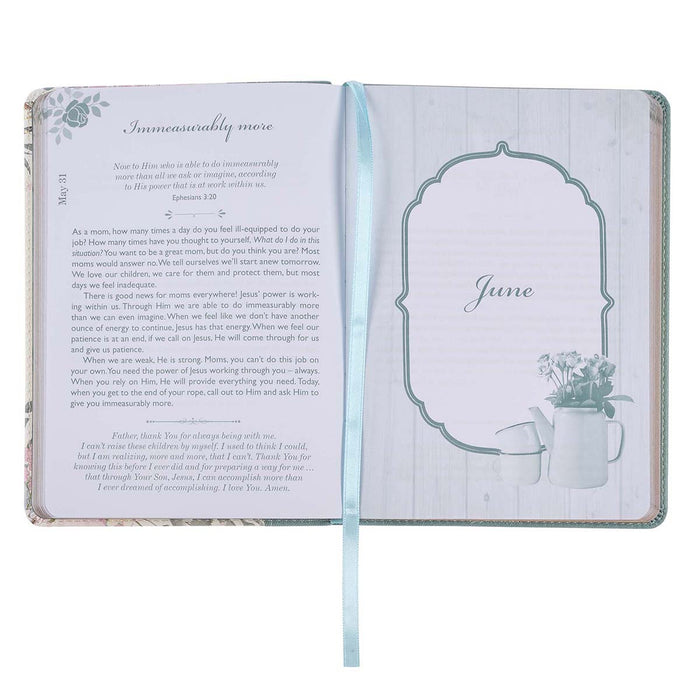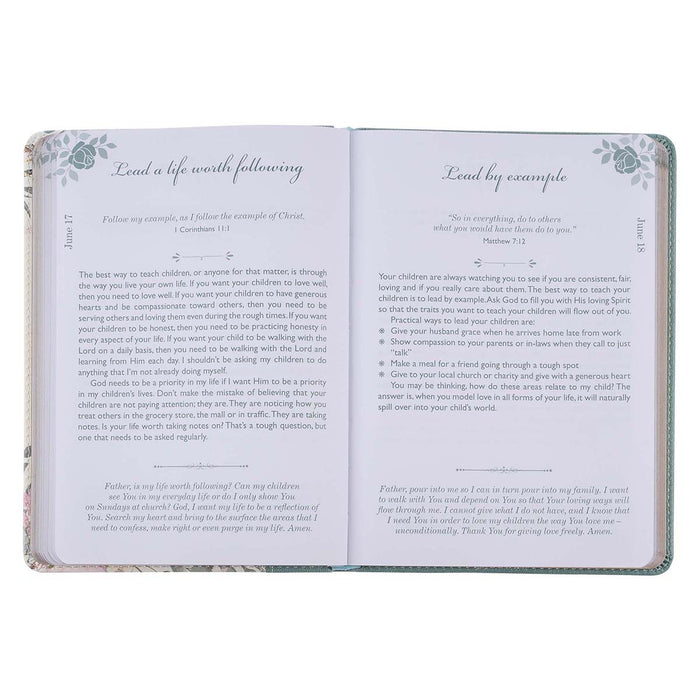 Moments With God For Moms Daily Devotional
by St. Patrick's Gifts & Books
Are you a tired and stressed out mom? Don't be.
Moments With God For Moms Daily Devotional
is just what you need to take control of your life as a mother. Whether you are a first-time mom of a newborn or a seasoned mom of a teenager, Author Karen Stubbs knows that you need encouragement and a little time out.
This year-long devotional will meet you where you are and accompany you through the rewarding, often challenging, yet God-ordained journey of Motherhood.
Faux leather cover 
Two-color interior 
365 devotions 
392 gilt-edged pages 
Size: 7.3" x 5.4" x 0.9" (185 x 137 x 23mm)