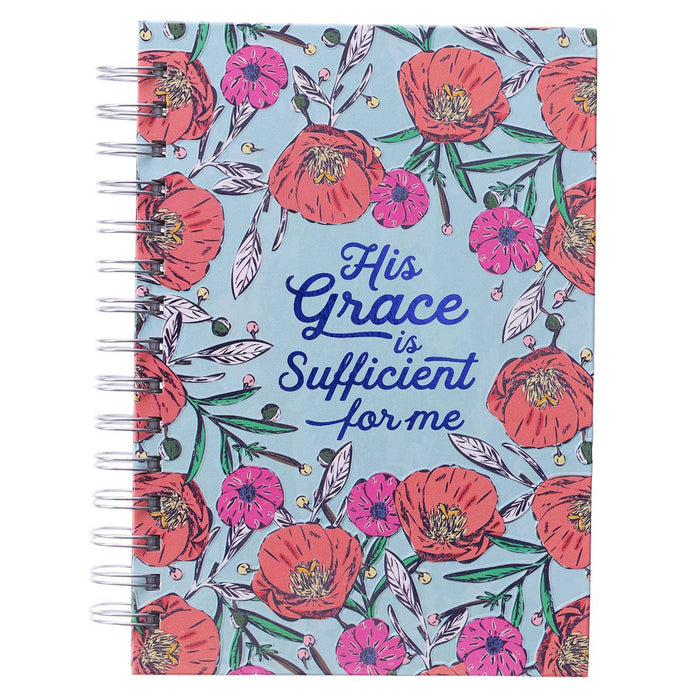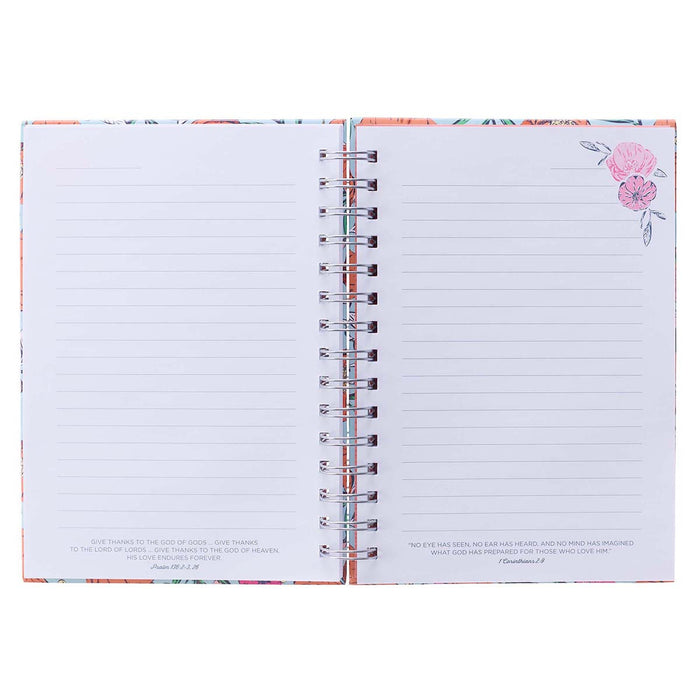 His Grace Large Wirebound Journal
by St. Patrick's Gifts & Books
The 
His Grace Large Wirebound Journal
shares the reminder that God's grace is the best gift we can ever receive. Not only is it the best gift, but it is also the gift that brings complete satisfaction. Use this wirebound journal to document all the ways God has chosen to display his grace in and through your life. 
The joyful design of this hardcover journal will lift your spirit. A sky blue background is scattered with big blooms in shades of orange and pink. The heartwarming sentiment is printed in a bold blue cursive lettering in a clearing in the center of the design. The sentiment is an adaptation of the verse in 2 Corinthians 12:9. 
 His grace is sufficient for me. 
This large journal holds 192 lined pages for journaling, note-taking, or jotting down daily reminders. It is made with a sturdy hardcover and is spiral-bound with durable silver wire. UV spot varnishing on the cover adds sheen and dimension. Each of the pages is printed with a Scripture verse to comfort your soul and inspire your musings.
Light blue background with pink and orange flowers
Hardcover 
Wirebound 
Full-color cover 
UV spot varnish 
216 lined pages with Scripture 
Size 8.4" x 6.4" x 1" (213 x 163 x 25mm)