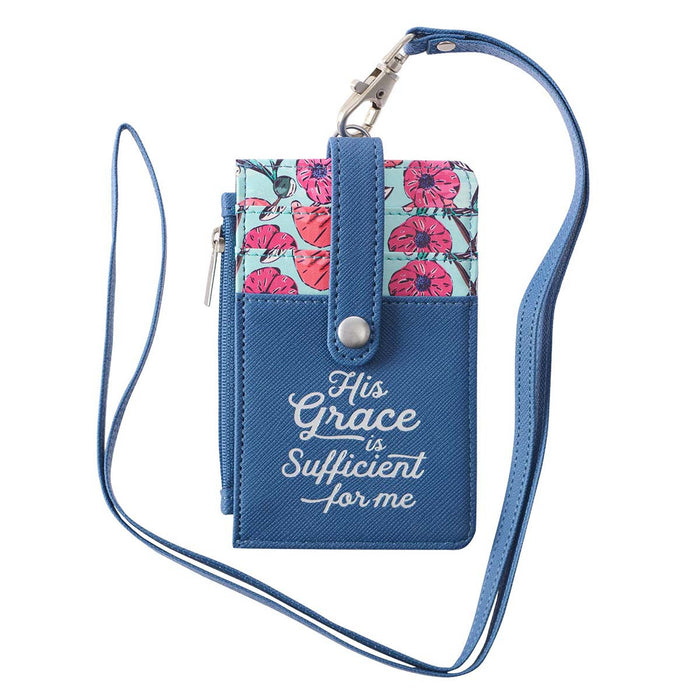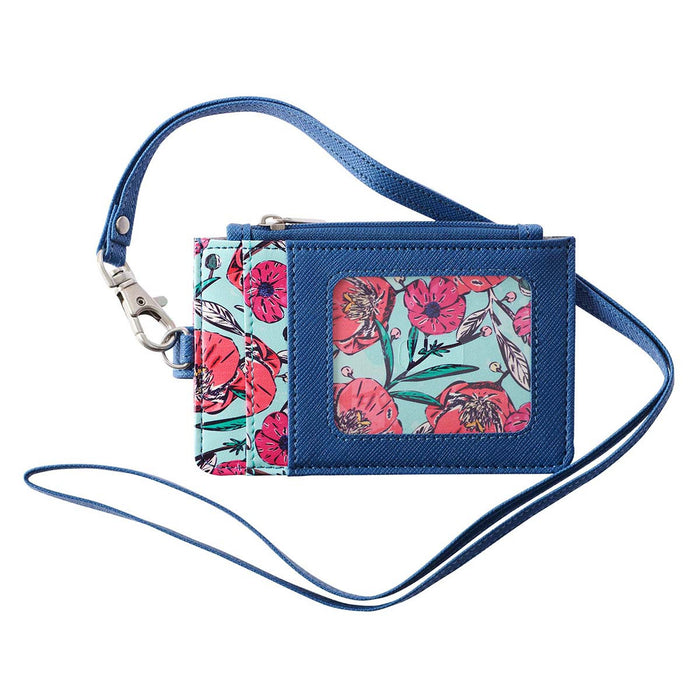 His Grace is Sufficient Faux Leather ID Card Holder
by St. Patrick's Gifts & Books
Take the comforting message of the His Grace is Sufficient Faux Leather ID Card Holder with you through your day. God's children can rest knowing that when they are weak, He is strong and his grace is all we need.
The durable, scuff-resistant material of the His Grace is Sufficient Faux Leather ID Holder will hold up well during daily use. The navy blue body is accented with light blue credit card slots filled with pink florals. The front slot holds the silver foiled sentiment—adapted from 2 Corinthians 12:9.
His grace is sufficient for me
This ID holder has a slot for an ID card protected with clear plastic, along with four extra pockets for credit cards and a zippered pouch for change. A snap-button clip covers the front three pockets to keep your cards secure. A convenient strap lets you wear the ID holder around your neck or your shoulder and is attached to a split ring with a detachable silver clasp. Topstitching along the edges of the ID holder and the pockets adds durability to a beautiful design.
Navy Blue ID Holder with Contrasting Light Blue and Pink Floral Panels
Topstitched 
Faux Leather 
Foil Accents 
Fabric Lined Zip Pocket 
ID Pocket with Window 
4 Credit Card Slots 
Snap Loop Closure 
Detachable 18" Strap 
Wipe with Damp Cloth to Clean 
Packaged in Self-Seal Bag 
Size: 3.1" x 4.8" x 0.4" (79 x 122 x 10mm)