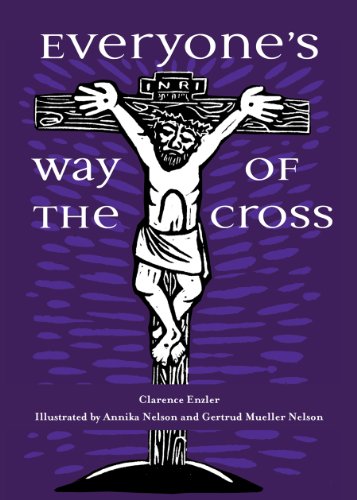 Everyone's Way of the Cross by Clarence Enzler
by St. Patrick's Gifts & Books
"The Via Crucis, "The path for all to the cross," by Clarence Enzler is a fine model for one of the most popular traditions. This version of the Stations of the Cross is extremely simple and practical; I recommend it for personal or community use."
--Most Reverend Ricardo Ramirez, Bishop of Las Cruces
Material: Paperback. Size: 5 x 7" H.