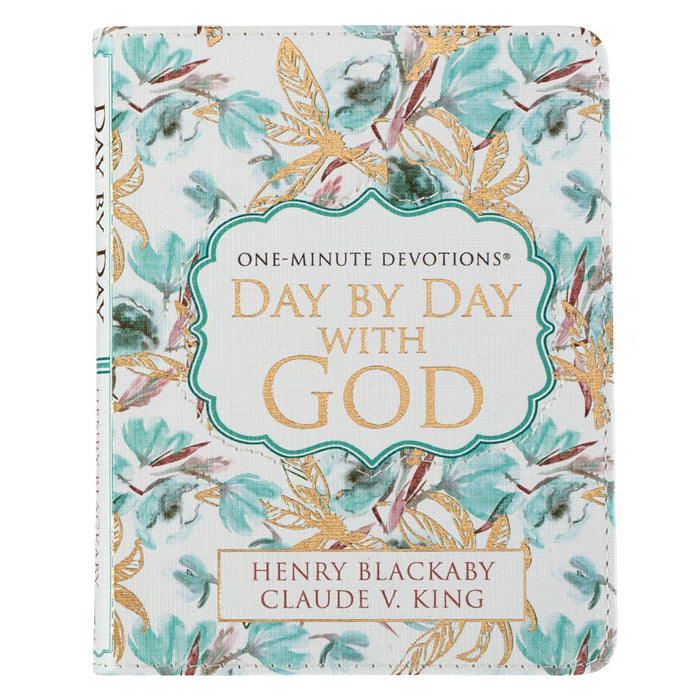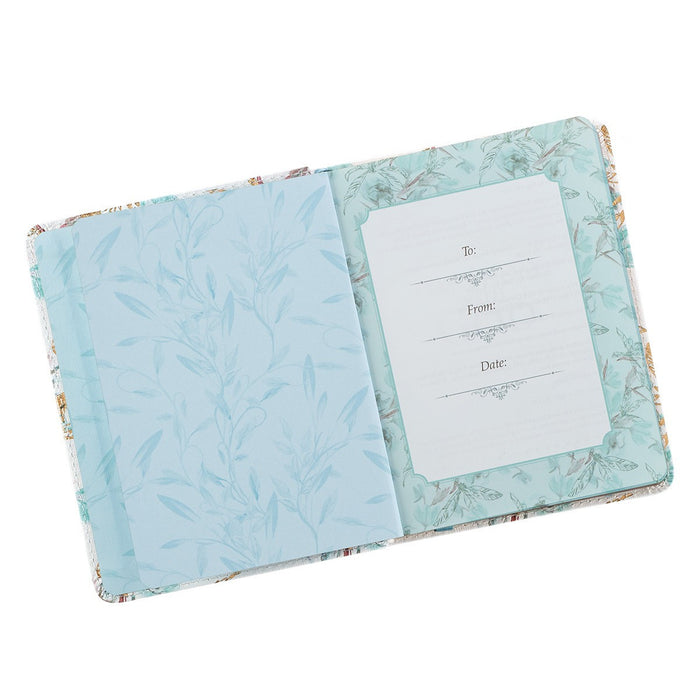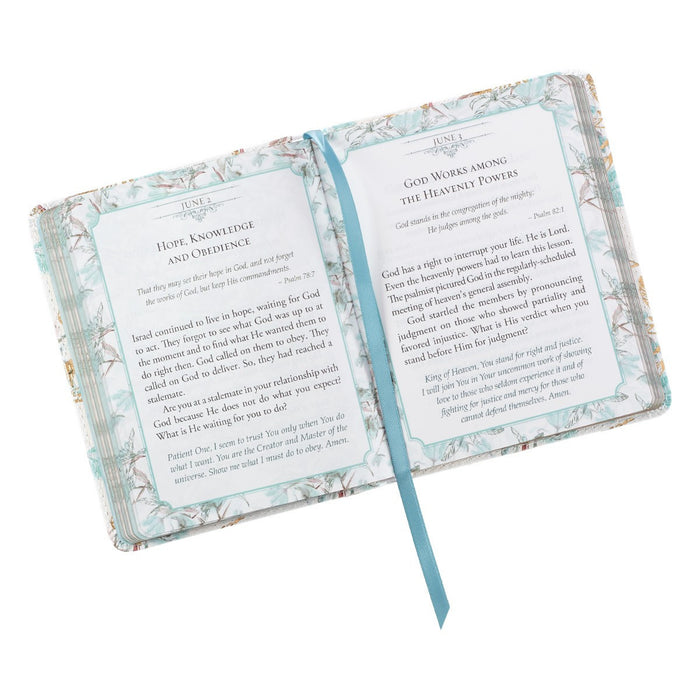 Day by Day with God One-Minute Devotions
by St. Patrick's Gifts & Books
366 devotions are included in the devotional—including a reflection for February 29 for all the leap year babies. Each day is dated with the month and day, and each daily entry includes a title, Scripture verse, short reflection, and prayer. A teal floral design frames each page.  Each month is introduced by a Scripture verse that sets the theme.
A presentation page in the front of the daily devotional allows you to personalize it when it is given as a gift. This devotional is small and portable, and the short devotions make it perfect for taking with you when you travel.
This devotional is written by authors Henry Blackaby and Claude V. King, authors of Experiencing God: Knowing and Doing the Will of God, which has sold millions of copies.
Day by Day with God is a thoughtful gift for a relative recovering from an illness or a friend facing a difficult season in life. The truths revealed in the Day by Day with God will draw her into a deeper relationship with God.
White faux leather

 cover with teal floral design and gold foiled accents 

Gold foiled title 

Flexcover 

366 daily devotions 

400 pages 

Gilt-edged pages 

Full-color interior 

Attached ribbon marker 

Presentation page 

Size: 5.6" x 4.5" x 0.8"