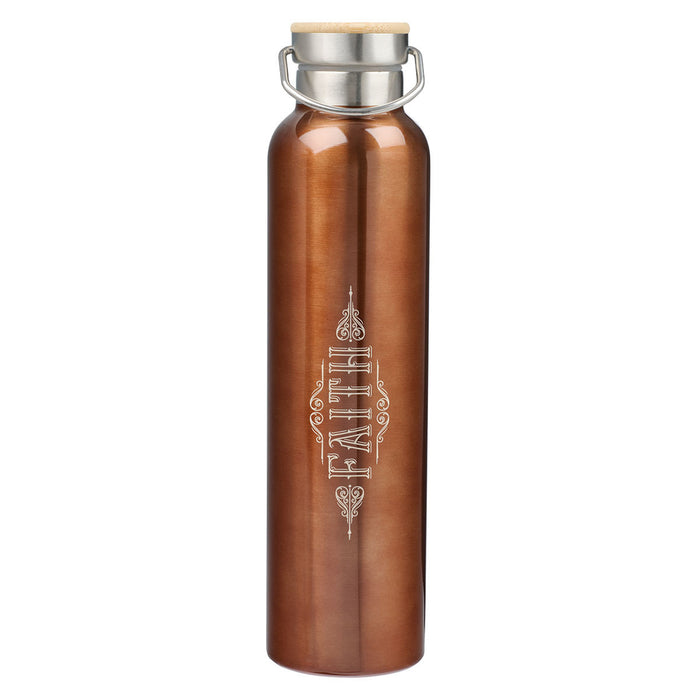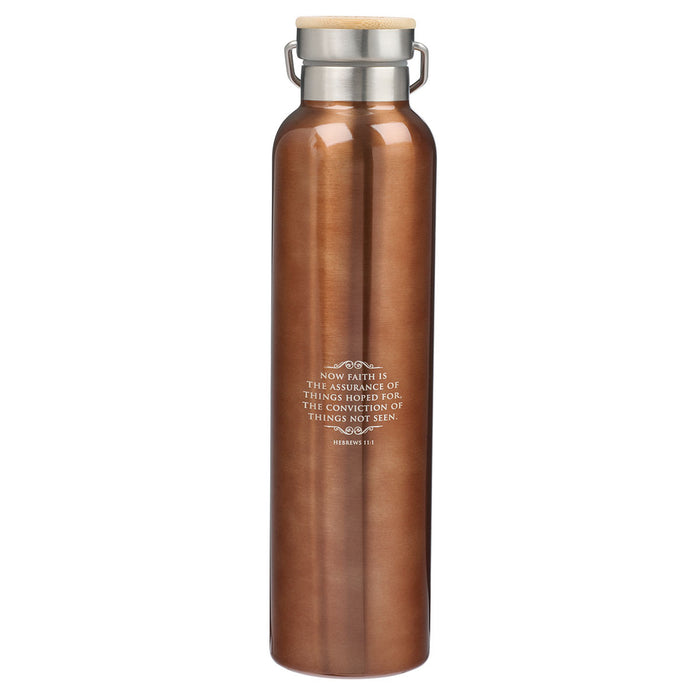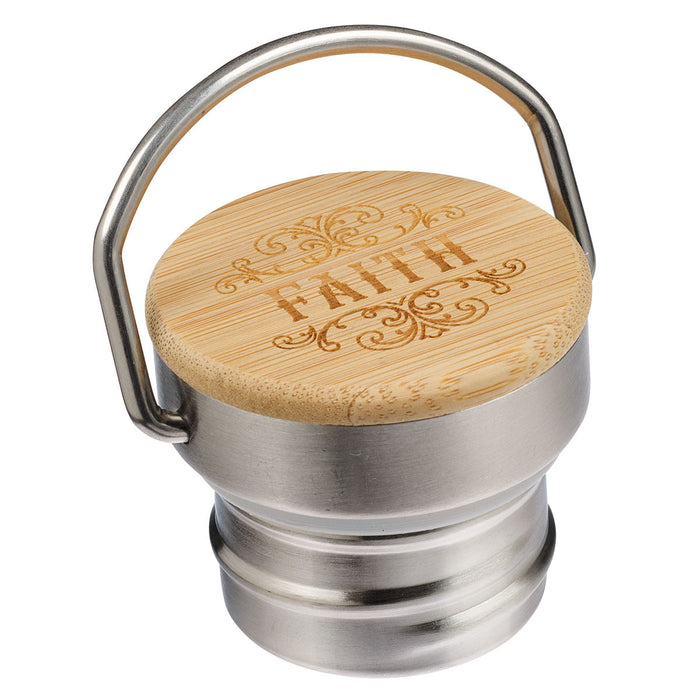 Brushed Copper Stainless Steel Water Bottle - Faith
by St. Patrick's Gifts & Books
With its exquisite design, this Faith Water Bottle
 will keep your body hydrated in style, and your soul nourished with its message. 
The shiny brushed copper front of the stainless steel water bottle has the sentiment engraved in large ornate antique lettering in shiny metallic silver. 
 FAITH 
The back of the water bottle is adorned with the laser engraved text from Scripture that supports the sentiment. 
 Now faith is the assurance of things hoped for, the conviction of things not seen. 
Hebrews 11:1 
The water bottle's interior is double-walled insulate to accommodate both hot and cold beverages. This insulation can maintain temperatures for up to 24 hours. The twist-off stainless steel cap covers a 2-inch mouth opening that is large enough to add ice cubes with ease and makes cleaning with a bottle brush a breeze. A stainless steel handle is attached to the lid for easy carrying or clipping to a backpack. The water bottle holds a generous 25 fluid ounces. 
Stainless steel water bottle 
Laser engraved bottle and cap 
Brushed, shiny finish 
Stainless steel interior 
Double-wall insulated bamboo and metal cap 
Twist-off cap with metal ring handle 
2-inch mouth opening 
Non-sweating, stay-cool bottle for iced beverages 
Not dishwasher, microwave, or freezer safe 
Capacity: 25 fl oz (739 ml) 
Bottle Dimensions: 11.7" x 3" x 3" (297 x 76 x 76mm)