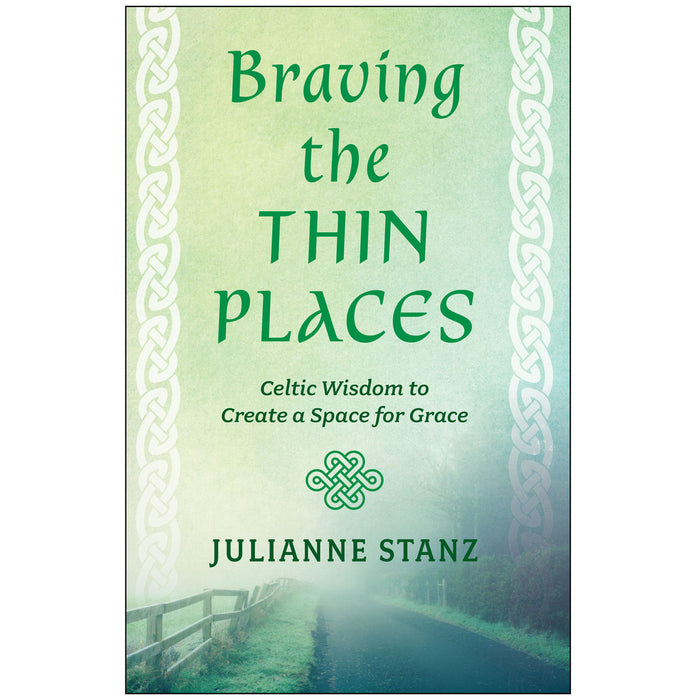 Braving the Thin Places: Celtic Wisdom to Create a Space for Grace by Julianne Stanz
by St. Patrick's Gifts & Books
A "thin place" is where God's grace is waiting to happen.
Your thin place might be an important threshold, a soul friendship, a fresh chapter in your own life story, a painful secret or fear, or a time of hardship. Whatever the circumstance, a thin place is where God and humanity meet in a mysterious way. These moments open us to places of rawness and beauty. When we enter into a thin place, something seems to break open inside us, and words are inadequate to describe what we are experiencing. In these moments, we feel a sense of breakthrough as we break free of the ordinary and experience the extraordinary amid our daily lives.
Drawing on her Irish-Celtic heritage, Julianne Stanz helps us explore those times and holy places of transformation. Inspired by faith and guided by spiritual practices, we can experience each thin place as a point of departure on a sacred journey to a truer understanding of who we are meant to be.
171 pages; Paperback