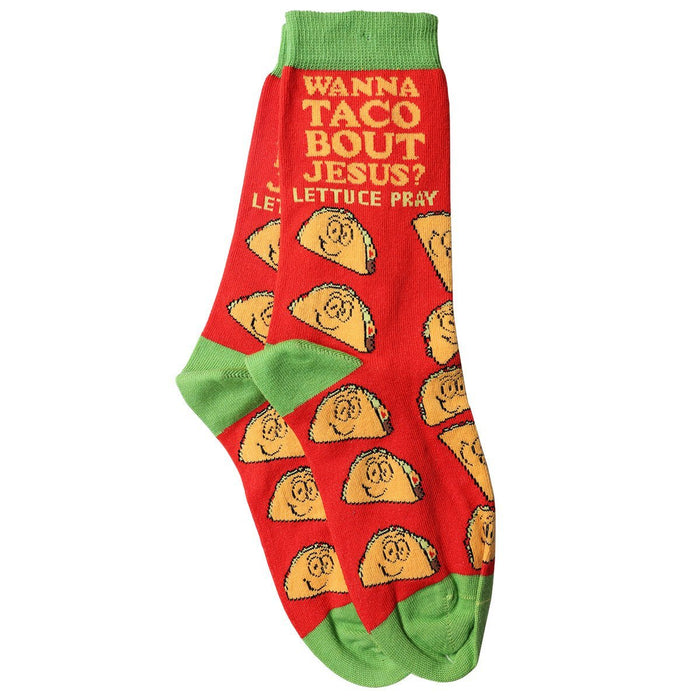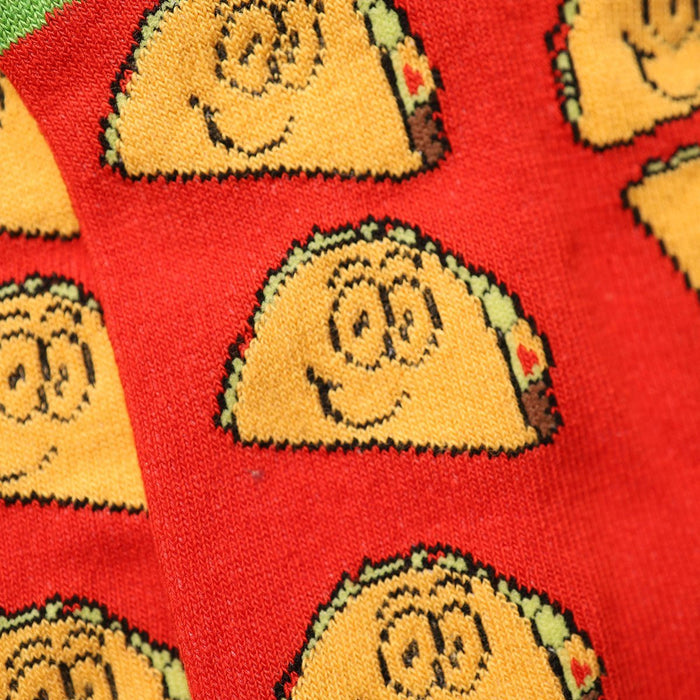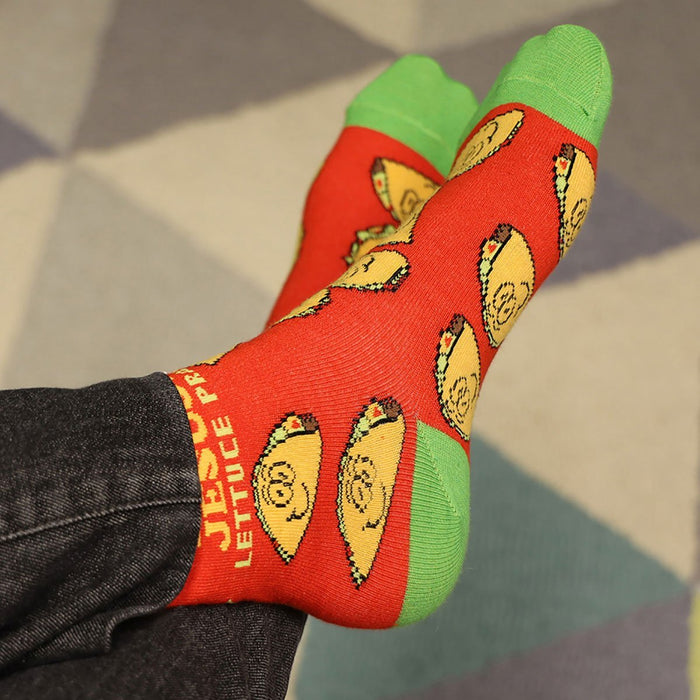 Bless My Soul Crew Socks - Wanna Taco Bout Jesus?
by St. Patrick's Gifts & Books
Spice up your wardrobe with these funky faith-based "Wanna Taco" Socks in Red. Your feet should have more fun! When someone asks about your day, take a moment to praise the Lord out loud for all the good things in your life. God is there every step of the way, and these socks — a fiesta for your feet — will remind you to speak up about your faith in Jesus.
WARNING: These tacos are for your feet, not to eat! These comfortable, breathable cotton-blend socks are a fun, fashionable way to take your faith to the streets — and a quirky conversation starter. This Unisex design is One Size Fits Most - Ladies shoe size 6-10, Mens shoe size 7-9.
Color: Red
77% Cotton/22% Polyamide/1% Elastane
Machine Wash Cold
Do Not Bleach or Dry Clean
Do Not Iron or Tumble Dry
One Size Fits Most - Ladies Shoe Size 6-10, Mens Shoe Size 7-9