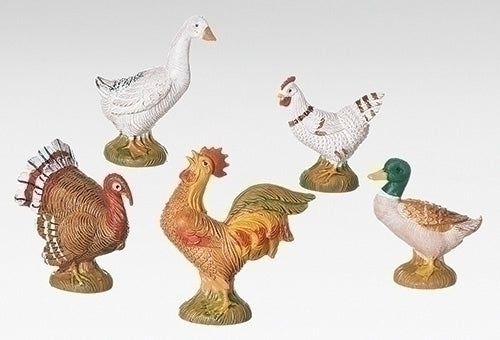 Bethlehem Birds 7.5" Collection
by St. Patrick's Gifts & Books
5-piece set

These pieces depict five Bethlehem Birds who sang a serenade to the Infant Jesus after his birth. They received their new voices from the Lord God to celebrate that Holy Night
Set includes a duck, goose, hen, rooster, and turkey, which are skillfully hand-painted by master, Italian artisans
Approximate Dimensions of Individual Birds: 1.5"H x 3"L
Material(s): Poly-resin
Comes gift boxed and includes a story card.

Please Note: Duck shelter and other figure shown are NOT included. Bird figurines ONLY.