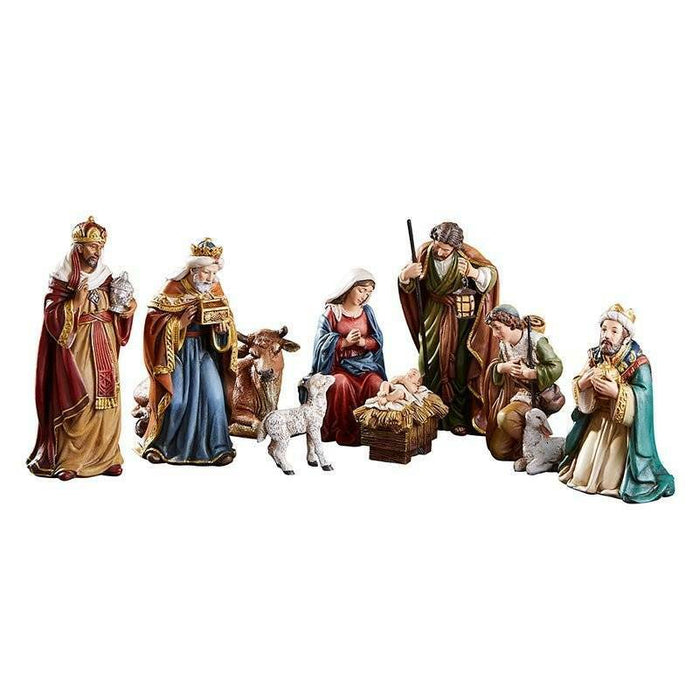 9 pc. Michael Adams Nativity Set 3.5"
by St. Patrick's Gifts & Books
This 9-Piece Nativity Set from Avalon Gallery depicting the birth of the Christ Child and those who came to honor him is exquisite in every detail. The set, designed by acclaimed artist Michael Adams, features the attention to movement, posture and emotion that is a hallmark of his work. The sculpting, painting, and fine craftsmanship of each piece beautifully demonstrates the high quality standards for which the Avalon Gallery brand is well known.
Set arrives in a beautiful full-color gift box featuring a picture of the actual set inside, along with an illustration geared toward families on the back.
Set includes:
Baby Jesus in Manger
Virgin Mary
St. Joseph 3.5"
(3) Wise Men 3.5"
Shepherd 
Lamb 
Ox